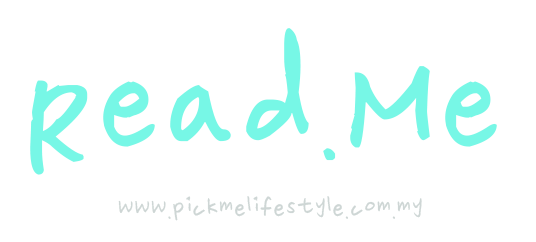 Welcome to Read.Me Blog 😆
A spot for us to share the love of Stationery & Lifestyle tips with everyone.
First of all,
Thank you for visiting us at Pick Me - Stationery & Lifestyle Store.
We indulge in the world of Journaling and refining our lifestyles by exploring the wonder of stationery and lifestyle items all over the world.
This is where Pick Me comes from.
♥
"Let's be inspired to refine and make our life awesome!"
♥

Life is full of surprises and all sorts of discoveries.
With lots of creative and lovely items available in the market, we should make use of them and make our life more convenient and beautiful!

We believe that an organized lifestyle makes someone a better person and it reflects who we are.
We wish to bring inspiration and motivation to the people in refining their lifestyle just by the little things itself.
And that's why you could find various designs of Schedulers, Diaries, Organizer and etc. in store.
Of course, there're more to come! :)
The determination and effort taken consistently to stay organized and creative in such hectic world
enable us to keep positive habits, and bring changes to oneself at the same time!
Moreover,
We could assist you to customize your personalized Gifts Set
because we know the love-struck feeling of sending gifts to our loved ones, or even receiving gifts from them.
Let us do the sourcing job and you pick your favourites from us!

This is our mission with full of passion.
We thank you for dropping by once again and hope you enjoy your stay here!
😘
#pickmelifestyle #stationery #lifestyle
#giftsidea #giftsolution #giftspackaging
#轻奢文具生活馆 #送礼专案