【卷 · 日常】 行事历 | The Curl. Free-date Planner

Kiwi Chow -
特邀大马插画家,一头卷卷的头发是她的招牌。
这本行事历可自由填写日期,
不仅能让你记录日常琐事,
书中的插画也能让你会心一笑哦 :)
可爱的卷卷
每天面对的事物都能引起大家的共鸣
无论受挫 郁闷 开心 烦恼
总能以正面态度 治愈你我
❤️
:: Exclusive Free Gift Event ::
卷.日常 The Curl. Sticker Pack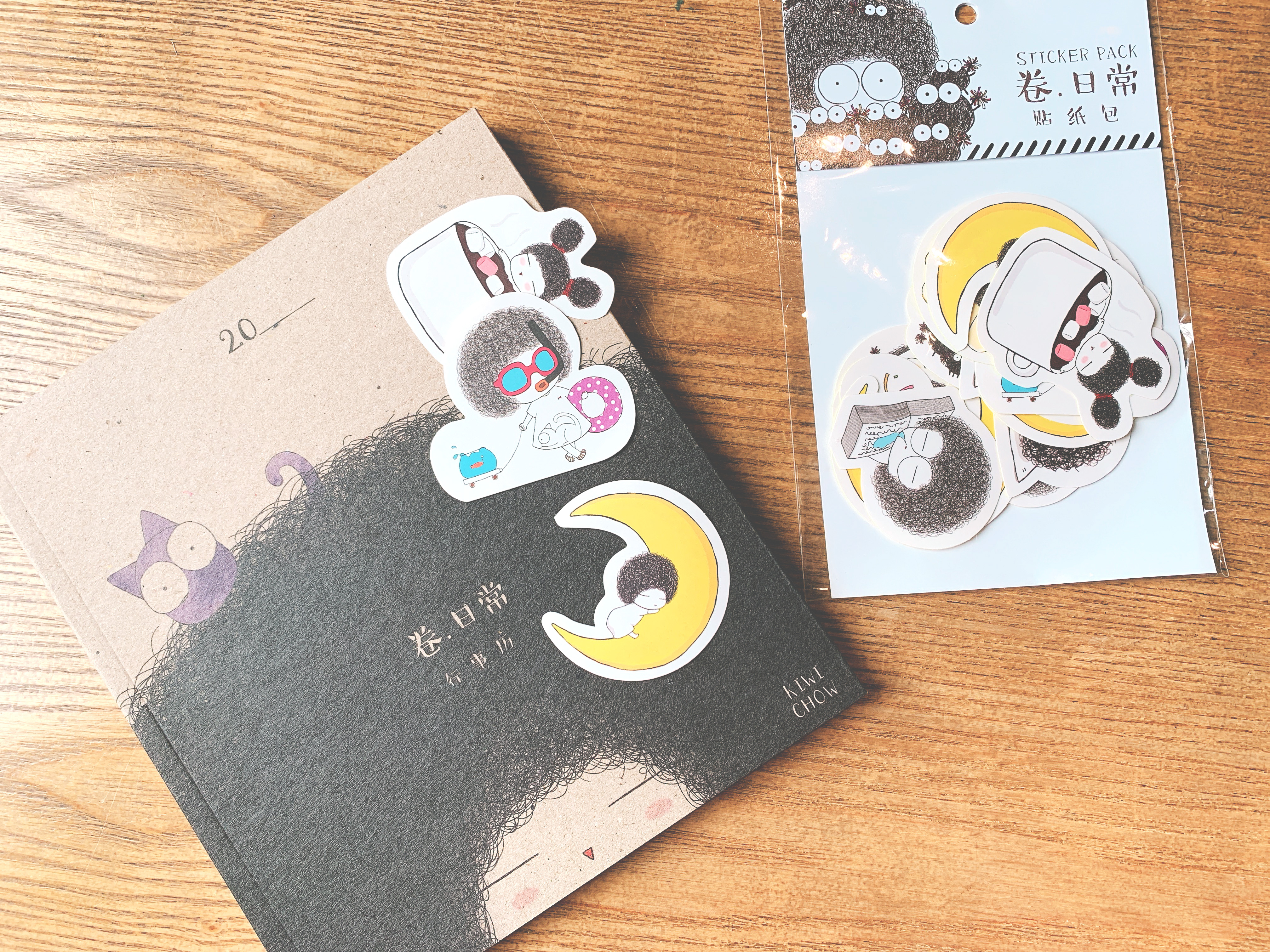 * Free gift is available for every 'The Curl. Planner' purchaser.
* 1 book is entitled to 1 set of free gift.
* Only limited quantity available.
First come first serve basis.
* Free gift is not for sale.


xxxxx 特邀作者 Kiwi Chow 来留言啦 xxxxx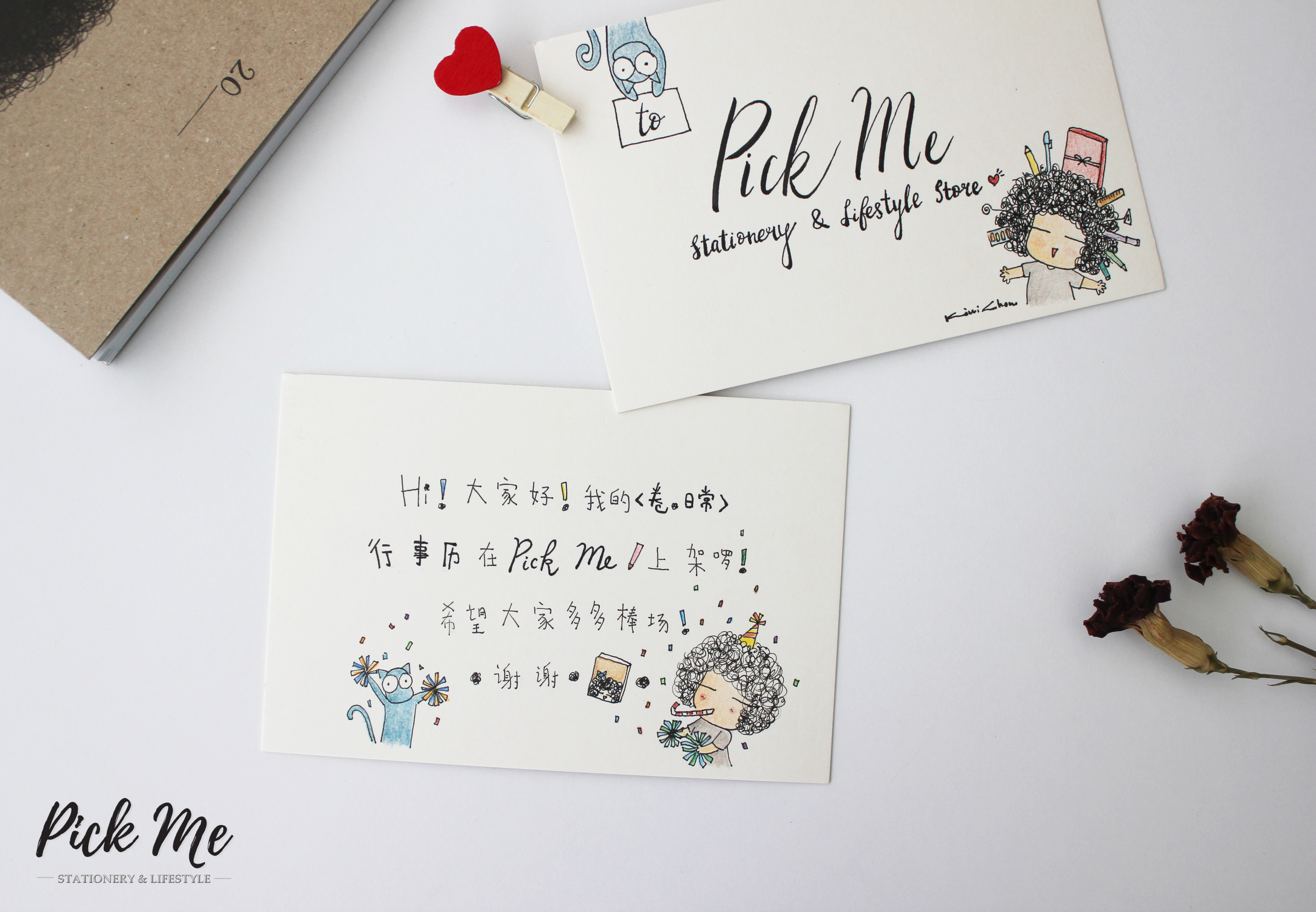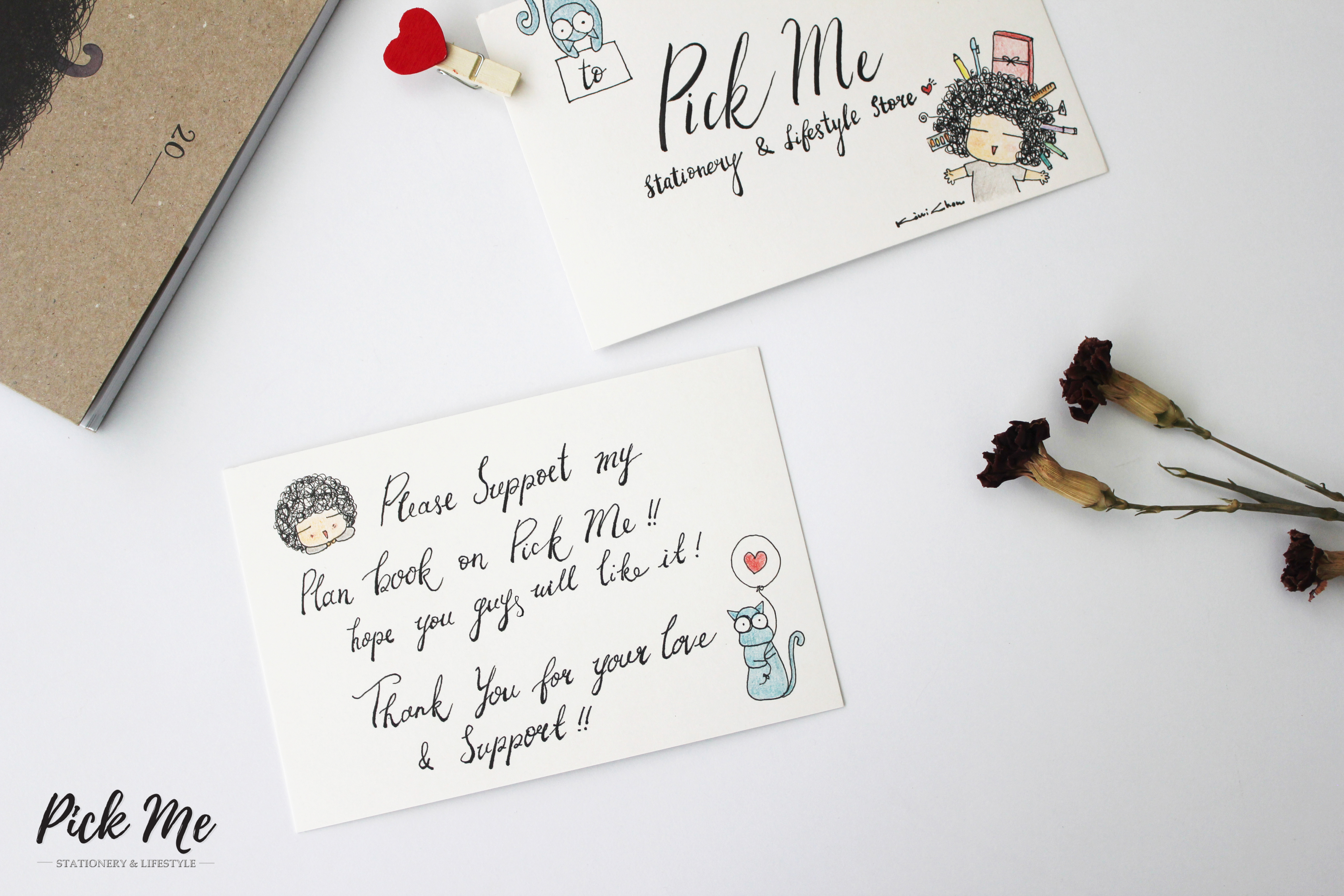 【卷 · 日常】 行事历
The Curl. Free-date Planner

Measurement

17.5 x 15.5 x 0.8cm

Weight

0.20kg

Material

Paper

Included

Total 141 Pages - 12 Months + 52 Weeks + 10 Pages (Grid)

Author

Kiwi Chow (大马插画家 | Malaysian Artist)

Remark: Please note that the colour of product image as seen on the site may slightly differ from the actual product due to the calibration differences between computer monitors and tablet, etc.


We accept individual, bulk and corporate orders!
For Bulk Order / Gift Sets Customization / Gifts Solution / Packaging:-
#PickMeLifestyle #Stationery #lifestyle #doublyenterprise #doubly
#GiftSolution #GiftSet #GiftsIdea #CorporateGift
#PremiumKit #PlannetKit #Customization #CustomMade
#StationeryAddict #PlannerAddict #Planner #PlannerTools
#选我文具生活馆 #送礼专案 #选我 #手帐 #文具
#客制送礼 #个人与商务皆可 #零售与批发
Customer comments
| Author/Date | Rating | Comment |
| --- | --- | --- |